EDITORIAL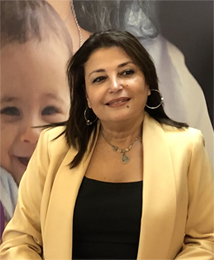 Dr. Rym Fayala,
Assistant Representative
2019, a particularly important year, as it marks the 25th anniversary of the International Conference on Population and Development (ICPD) and the 50th anniversary of UNFPA. Only a few more days separate us from the Nairobi summit on November 12-14th, 2019, to accelerate our promises that every woman and girls will have access to modern contraceptive methods, that young people will fulfil their potential and that there will be preventable maternal deaths and no violence against women and girls by 2030. Without achieving these goals, the Sustainable Development Goals (SDGs) could not be achieved.

In Tunisia, much has been accomplished in terms of sexual and reproductive health, combating gender-based violence, including young people and their access to information and services. Based on recent studies, challenges remain to complete unfinished business and more specifically family planning.

UNFPA in Tunisia supports all actors to accelerate the promises, taking into account context, evidence and emerging needs. Our commitment to the reproductive rights and choices of every woman and girl, every young person and the entire population is ensured.
Read more >>