YOUTH
Building capacity in Evidence Based Advocacy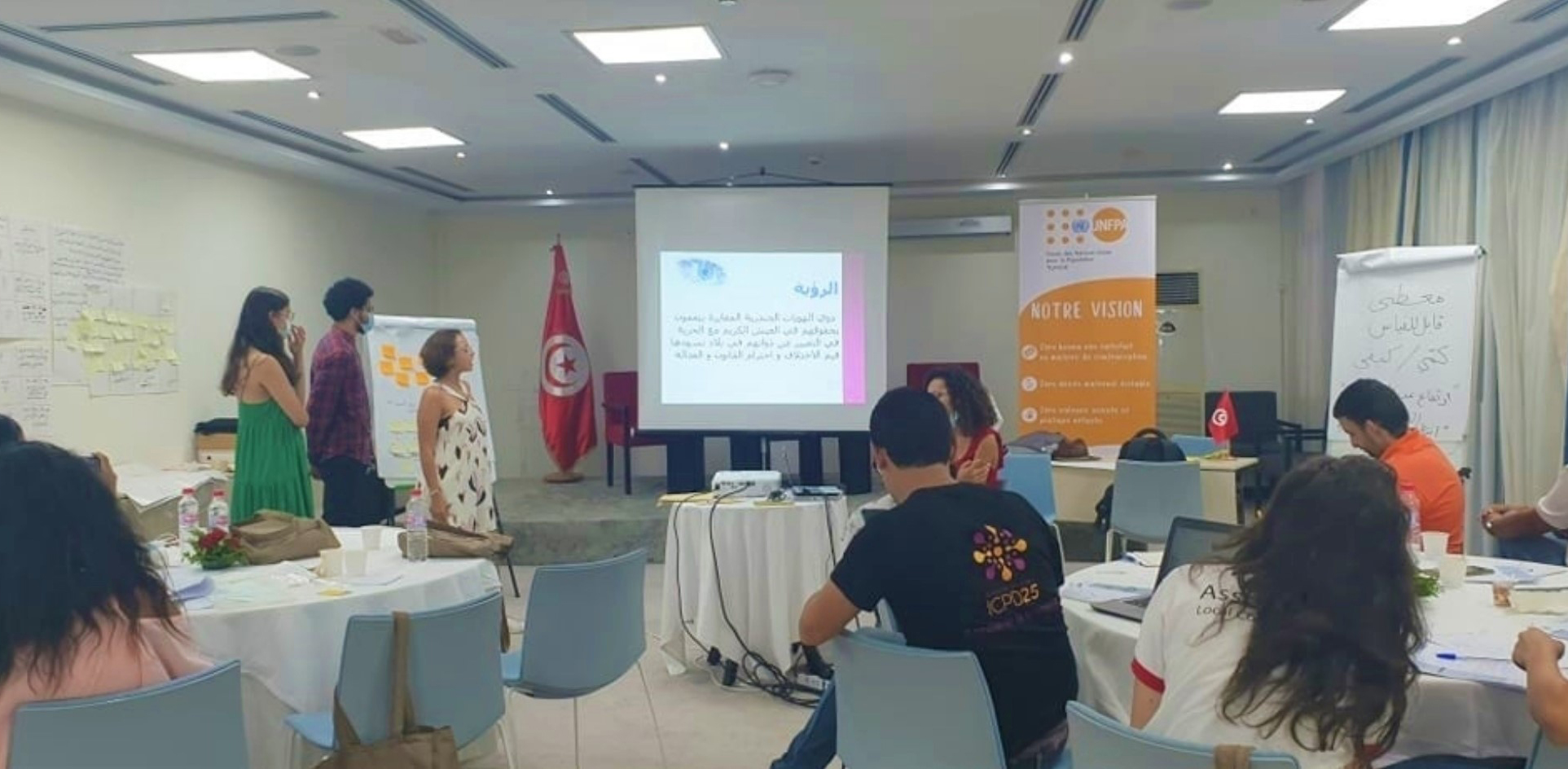 Building capacity in Evidence based advocacy
To better engage youth and national stakeholders in national advocacy efforts towards a better access of young people to sexual and reproductive rights and for an enhanced youth participation in national dialogues and decision-making processes, the CO organized, in early September, two capacity building training in Evidence-Based Advocacy. The first training, organized from 3 to 7 September 2021, targeted youth led NGOs working on SRHR issues who, during a 5-days training, worked on the elaboration of two comprehensive policy papers on (i) In-School Comprehensive Sexuality Education and (ii) Violence against LGBT groups. The two elaborated policy briefs will support the efforts conducted by UNFPA Tunisia to advocate for the integration of CSE in schools and the promotion of the sexual and reproductive rights of minorities and left behind groups in Tunisia.
The second training, organized from 8 to 10 September 2021, targeted general directors, directors and research and planning division managers under the Ministry of Youth and Sports and the National Youth Observatory to enhance their capacity in policy paper writing. During a 3-days training, the team worked on the elaboration of two policy papers (i) the establishment of a National Volunteering Agency and (ii) the establishment of a High Youth Council. Noting that both trainings and outcomes are commitments made during the Nairobi Summit on ICPD25 that UNFPA Tunisia is following on.
YOUTH
Celebrating the International Youth Day in Tunisia
As part of the celebration of International Youth Day, celebrated worldwide on August 12, 2021 under the theme "Transforming Food Systems: Youth Innovation for Human and Planetary Health.", UNFPA, UN-Habitat, WFP and IFAD in Tunisia organized, in partnership with the National Youth Observatory, an e-learning webinar on the theme of" Food security and young people in Tunisia: Where we stand? On September 14, 2021 on the sidelines of the United Nations Food Systems Summit.
The objectives of this activity were to inform about the food security situation and the health of young people in Tunisia, especially in the context of COVID19; provide information on food assistance during pandemic and crisis situations; listen to the voice and ideas of young entrepreneurs; initiate contact between new innovative start-ups and young people and consolidate the knowledge of participants on the topic.
2 start-ups were presented "Nextportein" and "El Food Lab" and allowed a very enriching exchange between young entrepreneurs and participants around the challenges and opportunities of youth entrepreneurship in Tunisia.
YOUTH
Towards a better participation of young people in civic and political life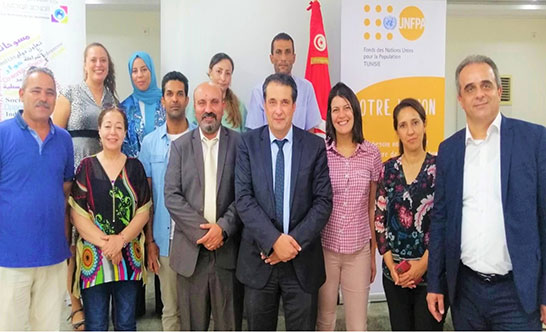 For a better participation of young people in civic and political life
UNFPA Tunisia and the National Youth Observatory conducted an analysis of the national youth survey in its "Civic and Political Participation" component. The results of this analysis will be used for advocacy purposes to enable effective, inclusive and representative participation of young people in decision-making and policy dialogue.
The analysis of the study provided credible and specific answers to questions relating to the civic and political participation rates of young people; the reasons for the non-participation of young people in civic and political life; young people's perception of youth participation and engagement; obstacles to youth participation at local and national level; the forms of participation and representativeness of young people as well as the factors favoring the participation of young people. The preliminary results were discussed during a presentation workshop held on September 20, 2021, with youth experts and government, associative and UN partners. A workshop to share and disseminate the final report, as well as the policy brief, will be organized in November.