EDITOrial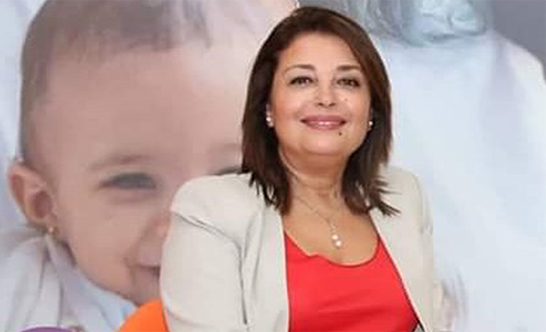 Dr.Rym Fayala,Head of office, UNFPA Tunisia © UNFPA Tunisia.
Obviously 2020 is a year that will have marked all minds. Since last December, the whole world has been facing the spread of the Covid-19 pandemic which has unveiled structural weaknesses at all levels and showed up socio-economic inequalities. A phenomenon that has demonstrated, once again, the limits of health policies in terms of access to basic health services, in particular Sexual and Reproductive Health services, as well as the vulnerability of women and girls during crisis.
A first wave hit the country during the first semester of 2020. To avoid the worst, the Tunisian government has implemented drastic prevention measures by imposing total confinement of the country for several weeks and the closure of borders. A measure that transitorily succeeded in limiting the spread of the disease at the local level, but had negative consequences on the entire population, in particular the most vulnerable populations with a spectacular surge in gender-based violence and major disruption of essential health care.
It is in this very particular global context that UNFPA Tunisia, in close collaboration with its national and international partners, has worked to mitigate the impact of this health crisis on the population, by continuing its support to government institutions and organizations. civil society and youth networks.
UNFPA Tunisia is also committed to ensuring the continuity of its work and mandate beyond the response to the crisis dictated by COVID19. In this edition, we share with you our efforts to improve access of women and girls to GBV services, to concretize youth participation, to support national partners for better service delivery. We trace the efforts of UNFPA not only to face the deterioration of access to services but also to continue its work of advocacy, awareness and support for the rights and health of the most vulnerable people.
We invite you to discover all our news, with this edition of the Newsletter, exclusively dedicated to the response of UNFPA Tunisia to the COVID19 pandemic.
Finally, we hope you enjoy reading it!